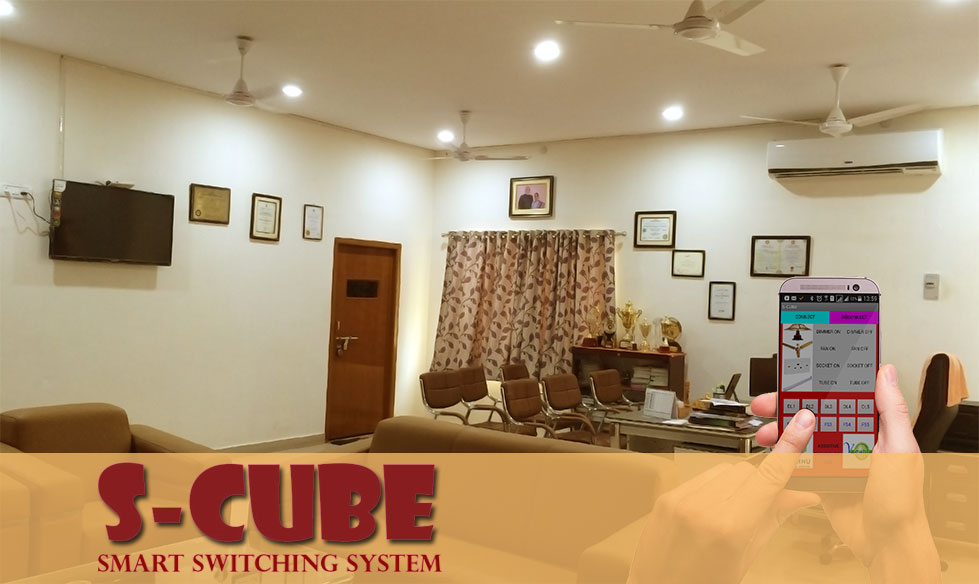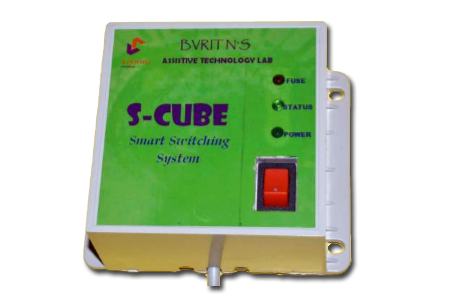 Technology has a purpose only when it serves humanity . Sometimes our empathy for someone gives rise to an innovation. SMART SWITCHING SYSTEM not only offers comfort to a normal user but helps the paralyzed, paraplegic, visually impaired and elderly persons control their room's appliances with accelerated ease.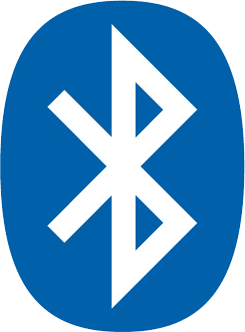 Connects automatically using Mobile's Bluetooth connector
Multiple Appliance Operation
Control up to 10 devices simultaneously
User Friendly Application & Easy Installation
WHAT IT IS
S-CUBE, Smart Switching System is a mobile based smart home automation system for the lower limb amputees, visually challenged, elderly and bed ridden patients who cannot move around like a healthy individual to do their daily chores.  S-CUBE enables any user to control the home appliances speed/intensity through a mobile app. S-CUBE can help every household in general to save power and should be incorporated in the vision of "SMART HOMES/CITIES". This can especially become the example of inclusive society for any physically challenged individual.
WHAT MAKES IT DIFFERENT
S-CUBE excels in its cost effectiveness. Also the inter connectivity of modules from the Master in S-CUBE is wireless whereas currently available models are wired from one room to another.
ONLY ₹1500